---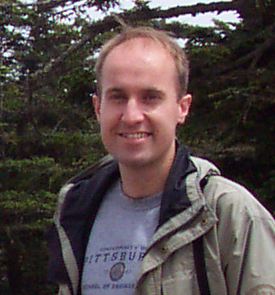 Brady Hunsaker
If you're looking for my site for family and friends, you need to know the exact URL. Contact me and I'll be happy to let you know.
This page has information about my professional activities and interests. My expertise is in operations research, the discipline of applying advanced analytical methods to help make better decisions. There is a good article about operations research from June 27, 2004.
After earning a Ph.D. in Algorithms, Combinatorics, and Optimization at Georgia Tech in 2003, I spent four and a half years as an Assistant Professor in the University of Pittsburgh Industrial Engineering Department. Since January 2008, I have been a software engineer at Google, in the Pittsburgh office.
---
Free and open-source software
Contact: bradyhun-nospam-saker at gmail.com. Remove the nospam and hyphens to get the correct address.
---
Page last modified 2008 Jan 20 (except email address updated in 2013).